Providing Quality, Compassionate Care
The staff at Putnam Heart Center is dedicated to providing quality care in a comfortable environment. Our commitment is to be the best that we can be when patients entrust their care to us.
Meet our staff: Chris Kenney, Blanca Albarran, Donna Gillman, Maria Wester, Dr. Mukesh Goel, Felicia Betterton, Chelsea Mote, Mike Meyer, Shannon Lohnes, Karen Young, Elizabeth Messom.
We are here to help! Please let us know how we can assist you!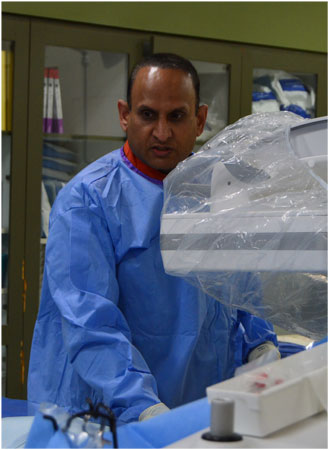 Mukesh Goel, MD -Interventional Cardiologist
Mukesh Goel, M.D. is the President and founder of Putnam Heart Center and Cardiac Catheterization Laboratory. Dr. Goel is an Interventional Cardiologist trained at the Brigham and Women's/West Roxbury Veterans Hospital, Harvard Medical School, Boston, Massachusetts. He is the co-author of many articles and abstracts pertaining to acute coronary syndrome, thrombolysis, and coronary blood flow following angioplasty/stent procedures. Dr. Goel has performed thousands of diagnostic cardiac catheterizations. He was the first specialist in invasive cardiology in Palatka. He is affiliated with Putnam Community Medical Center in Palatka, Florida.
Dr. Goel came to Palatka, Florida in January 1999 as the first specialist in Invasive Cardiology with a vision to promote quality specialized healthcare. He pioneered the Heart Center and cardiac catheterization laboratory type services here in Palatka for our community; the services for which patients previously traveled more than 40 miles by ambulance. Dr. Goel is married and has three children.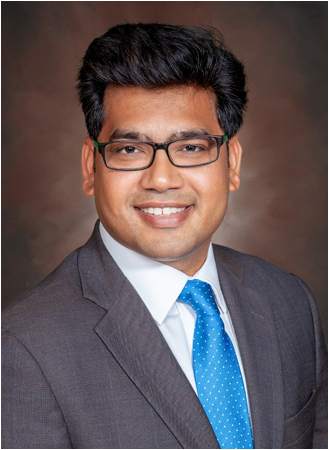 Amit K. Gupta, MBBS, MD, FSCAI
Amit K. Gupta, MBBS, MD, FSCAI is a interventional cardiologist specializing in complex coronary disease, Peripheral vascular disease and structural heart disease who has practiced in Florida for many years. A graduate of UCMS (Delhi, India), Dr Gupta trained in medicine at Baylor College of Medicine (Houston, TX) and cardiology at the University of Florida College of Medicine (Jacksonville, FL). He completed interventional cardiology fellowship at the University of Texas Health Science Center (San Antonio, TX) which is birthplace of coronary stent. Inspired to pursue a career in cardiology by his experience with valvular disease in his dad, Dr Gupta has published multiple papers on hemodynamics, post heart attack remodeling, and valvular heart disease in peer-reviewed journals. He has won multiple accolades during his professional career. He was core imaging investigator for ASKLEPIOS multinational study 2008-2010. He won complex coronary PCI case competition as fellow in SCAI 2018 which is main society of interventional cardiologists in USA. He served as faculty panelist for left main coronary intervention in SCAI 2019. He also represented Florida state jeopardy team that made it to the final round of Jeopardy at the 2017 American College of Cardiology Scientific Session finishing as 1st runner up. Outside of the cath lab, he has a passion for photography and driving cars.